SprintRay Pro 55 3D Digital Printer
An exceptional patient experience is always at the forefront of what we want to offer our patients. At Silvaggio Prosthodontics, we added the Pro 55 3D printer technology as a benefit because it is the most user-friendly, powerful, and reliable desktop 3D printer available in dentistry. This printer allows us to cut treatment times, provide personalized care, reduce costs and respond quickly to meet the needs of our patients. In many cases, if something is lost or broken, we can replace it in an hour from its digital file rather than starting from scratch.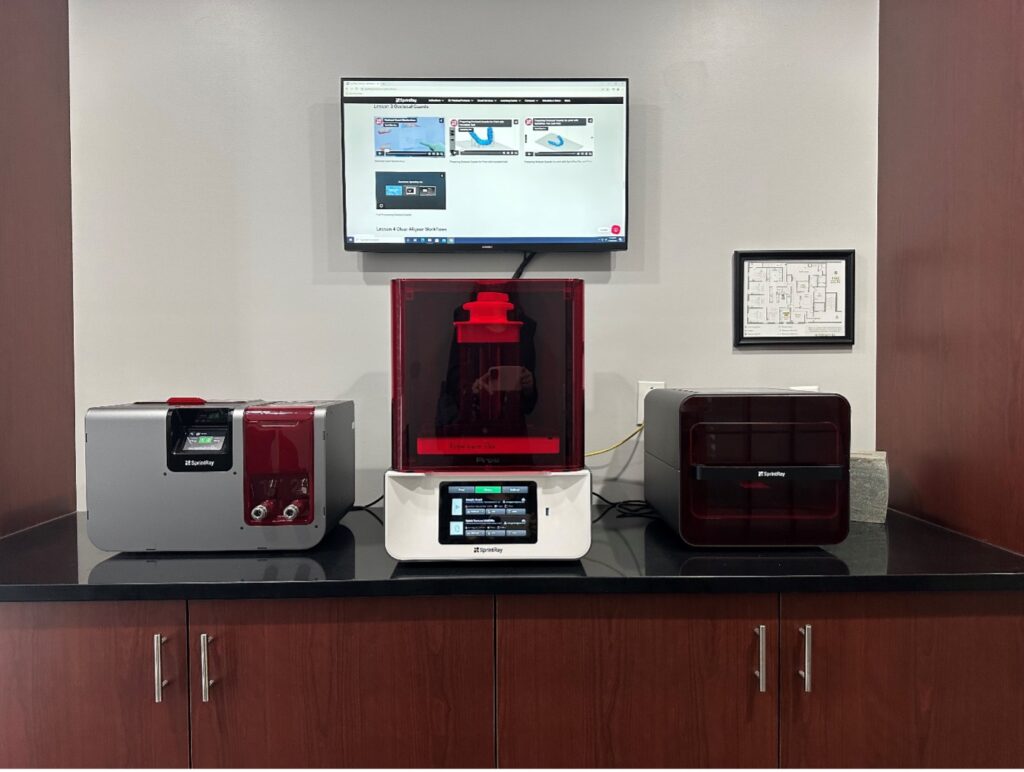 Fast. Accurate. Easy.
A 55-micron XY pixel size and Pixel Toning brings industry-leading accuracy to the Pro 55, making it a perfect choice for treatment plans that require razor-thin margins such as temporary and definitive crowns, hybrid dentures, and more.
After digitally scanning your teeth, the scan is automatically uploaded to the printer over WiFi.
The custom projector in SprintRay Pro delivers high-intensity light evenly across the build surface which hardens the liquid resin. This gives perfect, accurate prints every time.