Credentials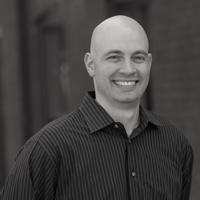 Credentials & Education:
Board Certified: American Board of Prosthodontics, 2006
Certified: Prosthodontics, University of Texas Health Science Center at San Antonio, 2003
Externships in hospital dentistry: Albert Einstein Medical Center & University of Pennsylvania Hospital, Philadelphia
DMD: University of Pennsylvania, School of Dental Medicine, Philadelphia, 2000
BA: Franklin & Marshall College, Lancaster, PA, 1996
Professional activities & affiliations:
Diplomate: American Board of Prosthodontics
Fellow: American College of Prosthodontists
President: Pennsylvania Section American College of Prosthodontists, 2007-2008
Advisor: American Academy of Implant Dentistry Study Club, 2010
Advisor: Seattle Study Club, 2009-2012
Advisor: Health Strategies Committee for St. Joseph Health Ministries and Brush. Brush. Smile. 2007-2011.
Courtesy staff: Lancaster General Hospital (Dental Division), 2004-2013
Member: American Dental Association (ADA), Pennsylvania Dental Association (PDA), Lancaster County Dental Society (LCDS), Academy of Osseointegration (AO), American College of Prosthodontists (ACP)
Community activities: Board member, St. Joseph Health Ministries Foundation, 2006-2007. For more information please visit the St. Joseph Health Ministries website.
Various dental awareness programs in cooperation with local churches to benefit children of needy families.
Trust a dental specialist
One of the nine specialties recognized by the American Dental Association (ADA), Prosthodontics (pros-tho-don'-tics) is dedicated to the restoration and enhancement of teeth. After completing four years at the University of Pennsylvania Dental School, Dr. Christian Silvaggio received three additional years of specialized Prosthodontic training at one of the top ranked accredited graduate programs in the United States, The University of Texas Health Science Center in San Antonio. He then completed the rigorous requirements to become Board Certified in Prosthodontics. You can trust that Dr. Silvaggio is uniquely qualified in all aspects of cosmetic, restorative, and implant dentistry. Extensive training and experience provides him with a special understanding of the dynamics of a smile, the preservation of a healthy mouth and the creation of tooth replacements. You can also trust that everyone at Silvaggio Prosthodontics will exceed your expectations when it comes to your specific dental needs.
While Dr. Silvaggio's credentials are impressive, our patients rave about how he treats them. Just take a look at some of our testimonials to see for yourself. Serving as the "architect" of a dental treatment plan, Dr. Silvaggio collaborates with general dentists, specialists and other health professionals to develop solutions for your dental and oral health concerns. While many patients are referred to us, many others come to Dr. Silvaggio directly – no referral necessary.
If you have questions about your dental health, we invite you to contact our office. Dr. Silvaggio would be happy to develop a personalized treatment plan for you, keeping your specific needs and goals in mind.
Expertise with Personal Attention
Silvaggio Prosthodontics is not a one-stop shopping dental practice, but rather we are a team of dedicated professionals uniquely qualified in all aspects of cosmetic, restorative and implant dentistry. From the moment you call or walk through our office doors, you will quickly come to realize that everyone at Silvaggio Prosthodontics works well together and are dedicated towards meeting your specific needs. We are a smaller, specialty practice which allows us the opportunity to take a more personal approach. What you'll find is that we won't rush you through your visit, but rather Dr. Silvaggio and his team are committed to giving you the personal attention you need and deserve.
During your initial visit, you'll notice that Dr. Silvaggio takes the time to really listen to you. He'll evaluate your unique situation, answer your specific questions and address your individual needs. He places a high priority on educating all of his patients about the pros and cons of available treatment options and he encourages you to actively participate in the decision making so you can move forward in confidence. He has extensive expertise in the latest state-of the-art procedures, so you can be confident you are getting the highest level of care.
At Silvaggio Prosthodontics, we want you to look forward to your appointments and to feel good about coming to see us. Our staff is extremely mindful of your time when it comes to scheduling your appointments. Therefore you won't have to waste a lot of your time sitting in our waiting room, but rather you will spend it getting the results you want. Once you begin your treatment, you'll find that Dr. Silvaggio and his assistants are remarkably gentle and always mindful of your comfort. Dr. Silvaggio never settles for less than the best possible results that he can achieve for you.
Call today to visit Lancaster, Pa.'s premiere dental specialist for dental implants and specialized cosmetic dentistiry.
If you would like more information on the specialty of Prosthodontics please visit the American College of Prosthodontists website at www.gotoapro.org.