Implant Dentistry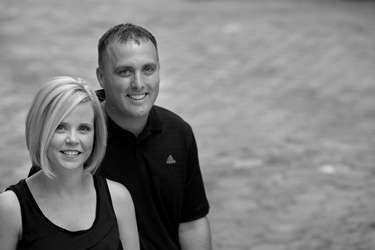 …bringing function & beauty to your smile
If you're self conscious about a missing tooth or teeth, or you're dealing with an ill-fitting denture or partial, then know that dental implants can vastly improve the quality of your smile and function of your teeth. The use of dental implants has revolutionized Prosthodontics and the way missing teeth are replaced. In fact, they are the standard of care for replacing a tooth because they enable teeth to be restored to optimum function, comfort and appearance without invading or damaging any other teeth or tissue.
What are Dental Implants?
They are manufactured titanium "anchors" that look like screws and are surgically placed in the bone acting as replacements for the roots of missing teeth. The key to their success is the titanium, which is the most biocompatible material available. In addition to being accepted by the body, the titanium surface induces bone to fuse to the implant, by a process called "osseointegration".
How are they placed?
The entire process usually takes 2-4 months and generally involves two parts:
First the implant is placed in the jaw bone by a minimally invasive dental procedure. It is placed below the gum tissue at the level of the underlying bone. Once in place, it is covered by a healing cap that prevents gum tissue and debris from invading the implant. The gum tissue is sutured around the cap and allowed to heal.
Next, after adequate healing occurs and the implant is fused with the bone, it is then ready to serve as an anchor for the new tooth. With a single tooth, your dental specialist screws a post (abutment) into the implant and a tooth (crown) is made to cement over the post. Each crown is custom made to match the shade and contours of your natural teeth. A Board Certified Prosthodontist, like Dr. Christian Silvaggio, can surgically place most dental implants in his office and then personally create your custom-made teeth in his on-site lab.
Who should get an implant?
Dental implants can be used to support single teeth, short or full arch bridgework, and partial or full dentures, therefore many patients can benefit from them.
In the past, if you were missing a tooth, you would often get a fixed bridge. Today, you have the option of a crown supported by a dental implant, thereby avoiding compromises to your other teeth. For this reason, implants are the ultimate solution for young people with congenitally missing teeth. Dental implants can also replace multiple missing teeth traditionally replaced with a partial denture. Perhaps the best known use of implants is helping patients without any teeth. Traditional denture wearers often suffer from loose and "floating" dentures. As few as two dental implants with attachments can provide better stability. Unlike traditional dentures, implant-supported dentures do not use adhesives and are not removed for overnight soaking and cleaning.
If you're of reasonably good health and have adequate bone support, then you may benefit from an implant. The most important factor is that the final restoration (crown/ bridge/ denture) is properly designed and that you're dedicated to keeping your mouth clean and healthy.
Today, when the desire for a more attractive, natural looking smile is greater than ever, there are exciting, innovative options that can enhance, restore and improve the quality of your teeth.
Call Dr. Christian Silvaggio today to learn more about the right dental implant and restoration for you.
If you would like to learn more about the advancements in Prosthodontics, visit the American College of Prosthodontists website at www.prosthodontics.org.
If you would like additional information on dental implants please read the article "Maintaining Your Groovy Grin" by Dr. Silvaggio published in the Fall 2008 issue of B Magazine.
Solving a lifetime of dental problems in an hour
Dr. Silvaggio is skilled and experienced with most types of dental implants. The most exciting is Teeth-in-an-Hour™ from the world leaders in innovative dental solutions, Nobel Biocare™. With extensive pre-planning, precise CT-imaging and replacement teeth made before the procedure, there's no waiting to get your new teeth placed. If it's the right solution for you, on the day of your treatment, you'll leave the office with your new teeth.
No matter what type of dental implants you need, Dr. Silvaggio can help you get the end result you want: a confident smile that looks as great as it works for you.
Mini-dental Implants
Mini-dental implants are used to stabilize an existing upper or lower denture. They are smaller than conventional implants and are placed with a minimally-invasive surgery that requires a shorter healing period. Your existing denture is converted to an implant-supported denture making them a more affordable alternative to conventional implants. The mini-implants are placed and your existing denture is converted all in one visit.
Comprehensive denture care also includes extraction, immediate dentures and quick, accurate relines and repairs.
Lancaster, Pa.'s premiere source for dental implants and specialized cosmetic dentistry.
Visit the dental specialist who demands the best for you and your smile.